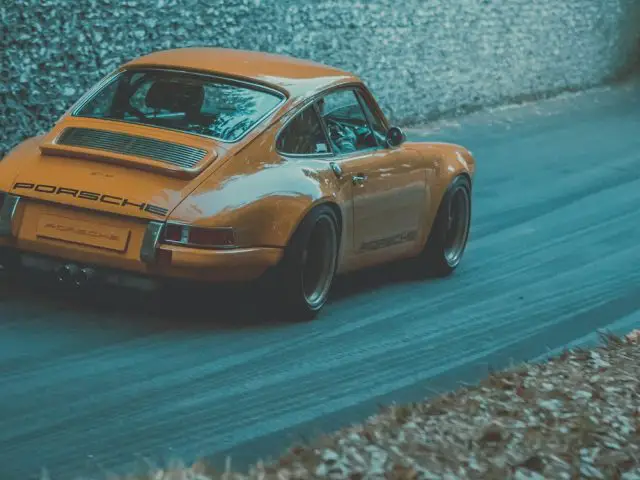 Kijktip! Livestream Goodwood Festival of speed 2017
Beleef dit gave event live vanuit je huiskamer!
Met dik 150.000 bezoekers per jaar is het Goodwood van Festival of Speed een immens populair auto-evenement. Tickets zijn vaak snel uitverkocht en een hotel in de buurt vinden is een groot drama. Kortom, niet iedereen kan erbij zijn. Dankzij deze livestream beleef je het Goodwood Festival of Speed van dichtbij, waaronder de fabelachtige Goodwood Hillclimb. Enjoy!
Livestream
De livestream is actief vanaf 29 juni tot en met 2 juli. Kijk onder deze video voor het uitgebreide programma per dag. Let op het uur tijdsverschil in Engeland. In Engeland is het één uur vroeger.
Programma vrijdag 30 juni
0830hrs – Batch 1 (Pre-War Cars and Bikes)
0920hrs – Batch 2 (Touring Cars, NASCAR, Rally and Drift)
1000hrs – Goodwood Action Sports Show in Moving Motor Show
1005hrs – Batch 3 (Sportscars and GTs)
1030hrs – Goodwood Action Sports Arena Show
1055hrs – Batch 4 (Formula 1)
1130hrs – Air Display – RED ARROWS
1140hrs – Batch 6 (Supercars and First Glance Cars)
1225hrs – Batch 5 (Ferrari Sportscars and Single-Seaters)
1300hrs – Ferrari Moment – Front of House
1310hrs – Batch 1 (Pre-War Cars and Bikes)
1315hrs – Goodwood Action Sports Arena Show
1355hrs – Batch 5 (Ferrari Sportscars and Single-Seaters)
1430hrs – Batch 3 (Sportscars and GTs)
1430hrs – Goodwood Action Sports Show in Moving Motor Show
1500hrs – Air Display – TYPHOON
1515hrs – Batch 4 (Formula 1)
1515hrs – Goodwood Action Sports Arena Show
1555hrs – Practice Shoot-Out
1645hrs – Batch 2 (Touring Cars, NASCAR, Rally and Drift)
1720hrs – Batch 6 (Supercars and First Glance Cars)
1730hrs – Goodwood Action Sports Arena Show
Programma zaterdag 1 juli
0830hrs – Batch 3 (Sportscars and GTs)
0920hrs – Batch 1 (Pre-War Cars and Bikes)
1000hrs – Goodwood Action Sports Show in Moving Motor Show
1010hrs – Batch 6 (Supercars and First Glance Cars)
1015hrs – Goodwood Action Sports Arena Show
1055hrs – Batch 4 (Formula 1)
1100hrs – Air Display – RED ARROWS
1135hrs – Batch 2 (Touring Cars, NASCAR, Rally and Drift)
1220hrs – Batch 5 (Ferrari Sportscars and Single-Seaters)
1230hrs – Goodwood Action Sports Show in Moving Motor Show
1255hrs – Ferrari Moment – Front of House
1315hrs – Supercars and Race Cars for the Road Shoot-Out
1315hrs – Goodwood Action Sports Arena Show
1410hrs – Batch 5 (Ferrari Sportscars and Single-Seaters)
1430hrs – Goodwood Action Sports Show in Moving Motor Show
1450hrs – Batch 4 (Formula 1)
1515hrs – Goodwood Action Sports Arena Show
1530hrs – Qualifying Shoot-Out
1600hrs – Air Display – TYPHOON
1620hrs – Batch 1 (Pre-War Cars and Bikes)
1705hrs – Batch 3 (Sportscars and GTs)
1730hrs – Goodwood Action Sports Arena Show
1750hrs – Batch 2 (Touring Cars, NASCAR, Rally and Drift)
Programma zondag 2 juli
0830hrs – Batch 2 (Touring Cars, NASCAR, Rally and Drift)
0915hrs – Batch 1 (Pre-War Cars and Bikes)
1000hrs – Goodwood Action Sports Arena Show
1005hrs – Batch 3 (Sportscars and GTs)
1055hrs – Batch 6 (Supercars and First Glance Cars)
1100hrs – Goodwood Action Sports Show in Moving Motor Show
1140hrs – Batch 4 (Formula 1)
1200hrs – Goodwood Action Sports Arena Show
1225hrs – Batch 5 (Ferrari Sportscars and Single-Seaters)
1245hrs – Air Display – TYPHOON
1300hrs – Goodwood Action Sports Show in Moving Motor Show
1310hrs – Batch 2 (Touring Cars, NASCAR, Rally and Drift)
1345hrs – Batch 3 (Sportscars and GTs)
1400hrs – Goodwood Action Sports Arena Show
1430hrs – Batch 4 (Formula 1)
1500hrs – Bernie Ecclestone Central Feature Moment – Front of House
1520hrs – Batch 5 (Ferrari Sportscars and Single-Seaters)
1530hrs – Goodwood Action Sports Show in Moving Motor Show
1555hrs – Shoot-Out
1700hrs – Goodwood Action Sports Arena Show
1710hrs – Batch 6 (Supercars and First Glance Cars)
1800hrs – Batch 1 (Pre-War Cars and Bikes)